Squads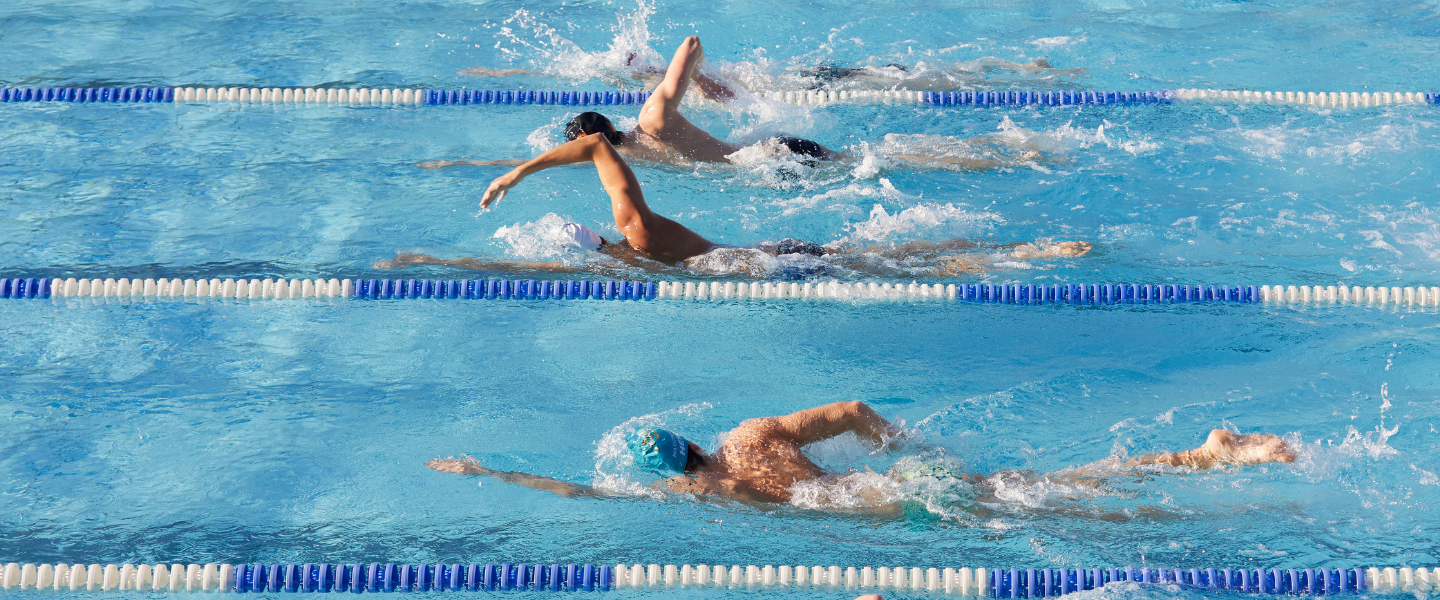 Swim Squad Training
Our Whitlam Leisure Centre Squads program encourages all swimmers to swim to their potential and get everything out of the sport, whether if you are swimming for fitness, fun or competition.
Swimmers will be assessed prior to being placed into a Squad group to ensure they are working to a level appropraite to them. All swimmers will be assessed ongoing to move up levels if needed.
Whitlam Leisure Centre Squad Levels
GOswim Academy - Developmental Squads

Bronze

Silver

Junior Gold

Gold
Join The Squad
To join Whitlam Leisure Centre Squad you will need to be assessed so as to be placed in the correct Squad group.
Enquire below and we will give you a little more information on how to get started and book your free assessment.
Squad Level Information
Expand all
GOswim Academy - Developmental Squads
Aimed at kids who have already learnt the basics of swimming, GOswim Academy is designed for students aged between the ages of 8 and 14 years old. It's perfect for kids ready for junior squads, or for those who are interested in getting ready for the competitive swimming club environment.
Bronze Squads
This program is aimed at developing swimmers to a standard so they can compete successfully at various levels, ranging from school and club meets through to district level competitions.
Duration: 45 min
Minimum Attendance: Recommended 3 - 5 sessions per week
Equipment: Cap, goggles, fins, kick board and pull buoy
Coach: Darren
Sessions: Monday to Friday: 3:45pm - 4:30pm
Silver Squads
This program is based around an ability in all four strokes whilst in competitive swimming, with an aim to gain best results at school carnivals right through to Metropolitan championships. This program is a natural progression from Bronze.
Duration: 1 hour
Minimum Attendance: Recommended 3 - 5 sessions per week
Equipment: Cap, goggles, paddles, fins, kick board and pull buoy
Coach: Darren
Sessions: Monday – Friday 4:30pm – 5:30pm
Junior Gold Squads
This program is for ambitious swimmers looking to attain results at State level competitions. Swimmers in this program must be a State level swimmer or have the intention of progressing to a State level. Swimmers in this program are selected at coaches' discretion, and will be expected to participate in all nominated carnivals. Swimmers in this program will be expected to attend minimum sessions per week dependent the age of each swimmer. Special consideration will be given to school commitments.

Duration: 1.5 hours

Minimum Attendance: 6 sessions per week

Equipment: Cap, goggles, paddles, fins, kick board and pull buoy

Coach: Darren

Time Availability:
| | | |
| --- | --- | --- |
| Monday | OFF | 5:30pm – 7:00pm |
| Tuesday | 5am - 7am | 5:30pm – 7:00pm |
| Wednesday | OFF | 5:30pm – 7:00pm |
| Thursday | 5am - 7am | 5:30pm – 7:00pm |
| Friday | OFF | 5:30pm – 7:00pm |
| Saturday | 7am - 9am | OFF |
Gold Squads
This program is for ambitious swimmers looking to attain results at State and National level competitions. Swimmers in this program are selected at coaches' discretion, and will be expected to participate in all nominated carnivals. Swimmers in this program will be expected to attend minimum sessions per week dependent the age of each swimmer. Special consideration will be given to school commitments.

Duration: 1.5 hours

Minimum Attendance: 6 sessions per week

Equipment: Cap, goggles, paddles, fins, kick board and pull buoy

Coach: Darren

Time Availability:
| | | |
| --- | --- | --- |
| Monday | 5am - 7am | 5:30pm – 7:00pm |
| Tuesday | 5am - 7am | 5:30pm – 7:00pm |
| Wednesday | OFF | 5:30pm – 7:00pm |
| Thursday | 5am - 7am | 5:30pm – 7:00pm |
| Friday | 5am - 7am | 5:30pm – 7:00pm |
| Saturday | 7am - 9am | OFF |