Personal Training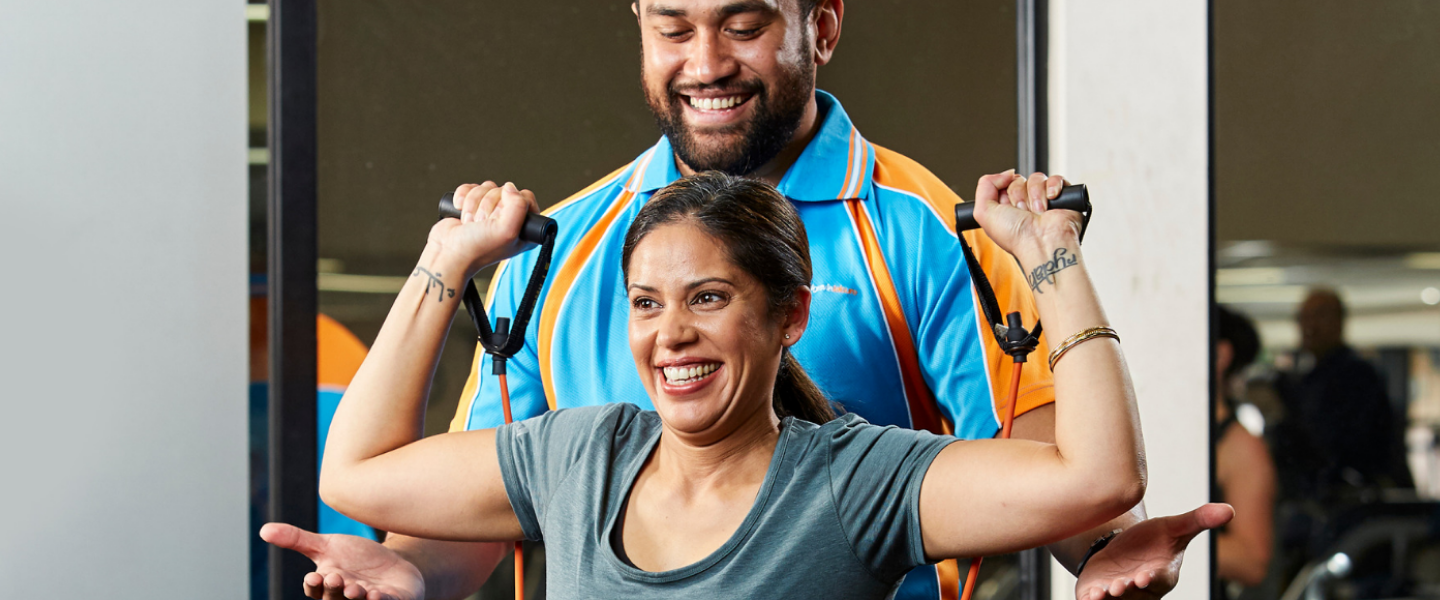 Archieve Your Goals
We have a range of Personal Trainers who specialise in an array of different areas including general fitness, weight loss, wellness, functional training, body building, rehabilitation and injury rehabilitation.

Personal Training is a premium fitness service that provides the most innovative and varied fitness offerings. Members can receive coaching from one of our fully trained and qualified Personal Trainers at any time.

The benefits of a Personal Trainer
​

One on one exercise guidance

Personalised workouts devised around your goals

Increased motivation

Safe workouts where you are pushed to achieve

Accountability to attend

Learn how to exercise effectively

Do things you never thought possible

Workouts are always different

You'll be excited to train

You have support to exercise

Great for beginners to elite athletes

Perfect for ages 11 and up

Injury management and rehabilitation available
Book a Personal Training Session
Find out more or express your interest by completing the form below, please specify the program or service you are enquiring about in the message section of the form. Our team will be in contact shortly.